Call 512-472-6339 to reserve your seat for our weekly grocery van
or for January's Social Club Outings
Many thanks to congregants of The Episcopal Church of the Good Shepherd
Each holiday season The Episcopal Church of The Good Shepherd, in Tarrytown, sponsors 10-15 seniors for the holidays.  The congregation takes in donations from their congregants and we deliver the gifts to the seniors in December.
Just one of the ways our supporting congregations help spread the holiday spirit of joy and happiness throughout the Austin area. It's so amazing to see what a community can do to ensure that our seniors are looked after. Thank you to everyone who helps us fulfill our mission on a daily basis!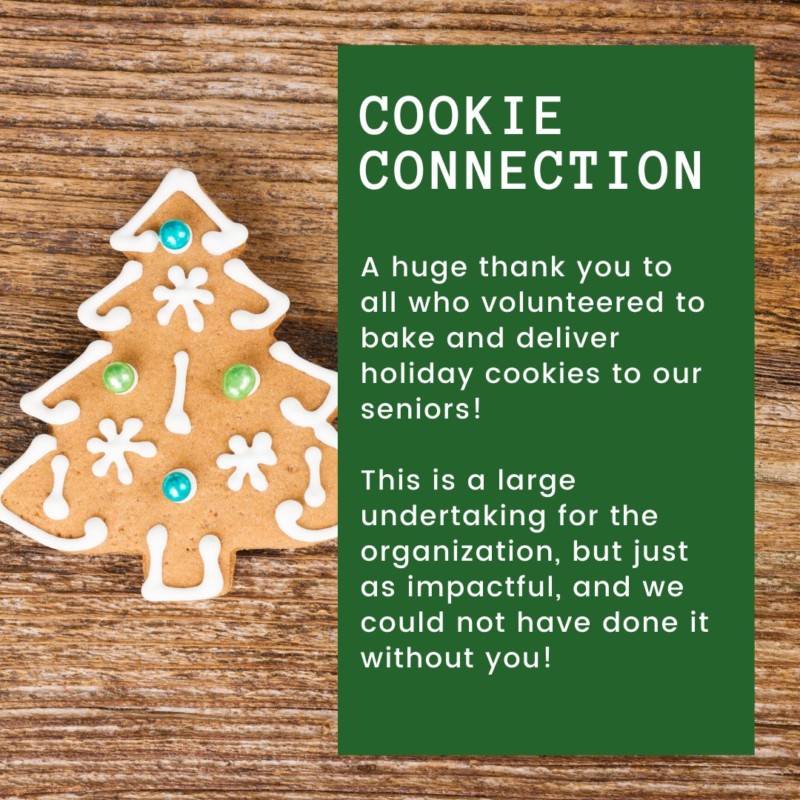 We have all heard of Black Friday and now Cyber Monday – but did you know about GIVING TUESDAY?
Giving Tuesday is a global day of giving fueled by the power of social media and community collaboration.
Celebrated on the Tuesday following Thanksgiving (in the U.S.) and the widely recognized shopping events Black Friday and Cyber Monday, Giving Tuesday kicks off the charitable season, when many focus on their holiday and end-of-year giving.
Drive A Senior West Austin will be participating this year and we are hoping that you will join us! We are asking everyone involved with Drive A Senior to commit to making a donation, big or small, so we can continue to serve the transportation needs of older adults.
Mark your calendars for December 3, 2019 and help us reach our goal of $3,000!
DECEMBER 2019 SOCIAL CLUB SCHEDULE
Call to reserve a spot: 512-472-6339
---
Zip code: 78731, 78756, 78757, 78759
---
Tue. Dec. 3rd             Trail of Lights                              P/U 4:45-5:15 and then drive-through tour of Zilker Park's Trail of Lights.
                                                                                             Drop off between 6:30-7
Fri. Dec. 6th               Holiday Shopping:                     Stops at: Target, Home Goods, Michael's, Tuesday Morning.
                                      Great Hills Shopping                Ride times TBD
                                      Center
Tue. Dec 17th             Walmart                                       Drop off: 12pm
---
Zip code: 78701, 78703, 78705, 78751
---
Tue. Dec. 3rd            Trail of Lights                             P/U 4:45-5:15 and then drive-through tour of Zilker Park's Trail of Lights.
                                                                                           Drop off between 6:30-7
Fri. Dec. 13th            Holiday Shopping:                    Stops at: Ross, Home Goods, Michael's, Bed, Bath, and Beyond.
                                     Sunset Valley Shopping          Ride times TBD
                                     Center
Tue. Dec 17th          Walmart                                        Drop off: 12pm
                                                                                           P/U: 1:15pm
---
Don't forget about our monthly Van-Rider Contest, where you can win a $25 gift card!
Call the office for more details!

2019 Client Surveys are coming soon!
In the past we have completed our required annual client satisfaction survey over the phone.
This year, we are going to mail them to your home with a postage-paid return envelope for you to complete and send back.
This survey is a requirement from our grant providers and gives us an opportunity to do the best job we can! The positive feedback and constructive criticism allows us to keep growing and changing in ways which makes DASW great for all!
If you fill out and return your survey before December 16th, you will be entered to win a $50 VISA gift card!
---
 
Our program will be closed on the following days in observation of the Winter Holidays:
November 27th – 29th
December 16th – January 2nd
*The grocery van will run on December 16th and 18th.  It will NOT run December 23rd – January 2nd
---
WE NEED HELP
RECRUITING NEW VOLUNTEERS!
If you are involved in any of these or other groups, we need your help. We have seen a 33% rate growth
increase in the last 4 years and are in HIGH NEED of new volunteers!
♦
Do you attend a church group?
♦
Do you have influence at your local school?
♦
Are you part of a community outreach group?
♦
Are you involved in a parent group?
♦
Our best advocates are the amazing volunteers we already have! Please consider asking local
groups in your area for opportunities to recruit such as: holiday fair booth rental, newspaper articles,
school events, group volunteer opportunities, invite as a guest to group gatherings, etc.  Please contact the
West Austin office if you have a possible opportunity for recruitment.
Visit www.driveasenior.org/austin-west or call 512-472-6339
---
Welcome to our newest board member Jim Larkin!
Jim Larkin was born in Houston, Texas just in time to remember watching the moon landing
with his grandfather. Growing up, he attended St. Philips Presbyterian Church, where his
parents are still active members. After graduating from the HISD system, Jim earned a BA from
Austin College in Sherman, Texas. He then worked as a scenic carpenter for The Dallas Theater Center and The Santa Fe Opera.
Jim earned an MFA from The Yale School of Drama and moved to NYC.
In NYC, Jim started a small business providing production services for a variety of clients in the live entertainment space. In 2007 Jim
returned home to Texas so that he could marry Penny Larkin and father Amelia Larkin. He currently works as the Director of Production
for The Long Center for the Performing Arts in Austin Texas and is a member of Westminster Presbyterian Church.
DASW is honored to have him join the team!
austin WEST
Bounded by the Colorado River to the west and south and Loop 360 and US 183 to the north, this region serves downtown Austin as well as Central Austin, Old West Austin, Hyde Park, Rosedale, Tarrytown, Allandale, Northwest Hills and North Shoal Creek.
WEEKLY VAN SCHEDULE
MON
78751, 78756, 78757, 78758, 78759
HEB (Far West) | Walmart (Northcross)
TUE
WED
78701, 78703, 78705, 78731
HEB (Far West) | Walmart (Northcross)
THU
FRI
Van passengers need to reserve their seats at least three business days in advance by phoning 512.472.6339. All are morning trips.
How you can help ….
SHARE SOME OF YOUR TIME: Even if driving's not your cup of tea there are a world of ways to help your homebound senior neighbors. Are you good with a wrench? Join our brigade of part- time handymen. Like to visit? Make occasional home visits; they're always welcome. Like spending time on the phone? Check in with a senior neighbor who'd love a chat? How about helping out in our office part time? Assisting in our next fund-raiser? Passing out flyers? If you have the time, we have the task.
PROVIDE FINANCIAL SUPPORT: Donations make it possible for Drive a Senior to serve our nearby senior citizens and to plan to continue that service  as the needs grow. You can donate to Drive a Senior – West Austin online here. And there lots of other ways a little contribution can turn into a lot of rides, such as:
Spread that smile around…
Make Drive a Senior – West Austin the recipient of your Amazon Smile program and whenever you make a purchase Amazon sends  us a "finders' fee." That way everybody smiles.
RideShare … and share with us
The next time you venture into Austin, leave the driving to Ride Austin and  'Round Up' for Drive a Senior in the app. We get the difference between your fare and the next whole dollar. Every time.
Reward us too …
You already save money with your Randall's Remarkable card. But you can also make money for Drive a Senior with your grocery purchases. Visit the Courtesy Booth at your Randall's and add our number (below) to associate our cause with your card. Randall's will send a check  for 1 per cent of all grocery purchases by Remarkable Card holders who add our number. You only need to add the number once. Here's that number: 7670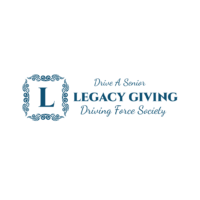 Legacy Giving
For almost 35 years, Drive A Senior-West Austin has been providing our neighbors with meaningful transportation services and relational experiences through our volunteer Driving Force. We are honored to become friends with the aging adults in our community! 2019 has been a record breaking year for us with the amount of rides, clients we serve, and lives we have touched.
Join our Driving Force Society, our Legacy Members, to provide more transportation services and relational experiences for seniors now and to come. We would be honored to be included in your estate plan, will, trust, bequest, or RMD (Required Minimum Deposit).
With your continued support, we can work together to ensure seniors in Austin will have reliable, caring transportation services for many years!
Please consult with your financial planner or tax preparer for complete information
Congregation Agudas Achim
Covenant Presbyterian Church
Episcopal Church of the Good Shepherd
First Presbyterian Church
First United Methodist Church
Highland Park Baptist Church
Hillcrest Baptist Church
Hyde Park Baptist Church
Shalom Austin
NW Hills United Methodist Church
St. David's Episcopal Church
St. John's United Methodist Church
St. Matthew's Episcopal Church
St. Theresa's Catholic Church
Tarrytown United Methodist Church
The Sanctuary
Westminster Presbyterian Church