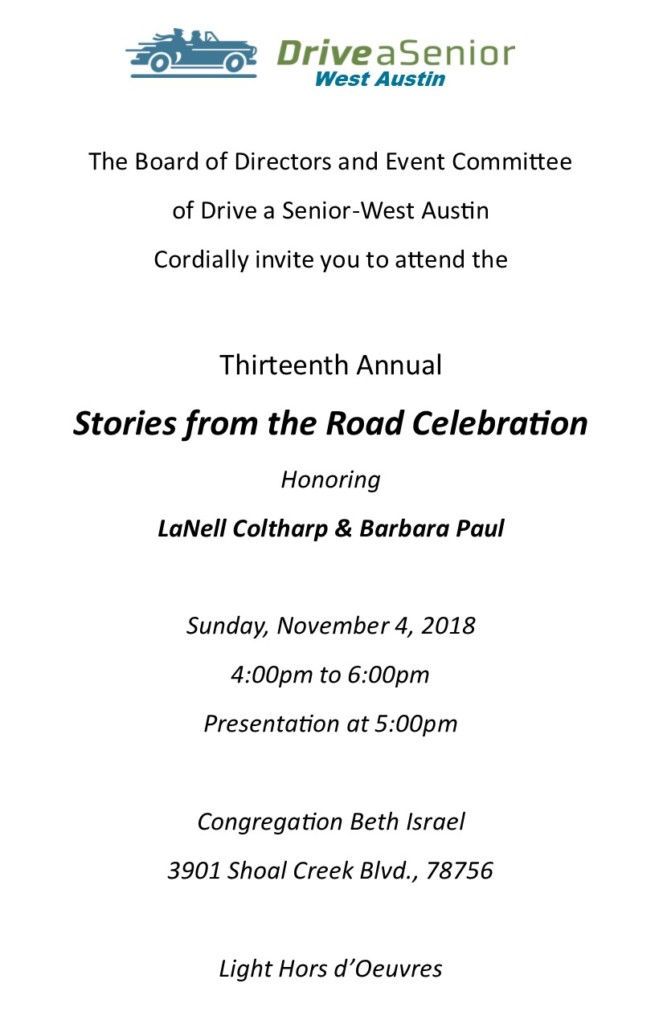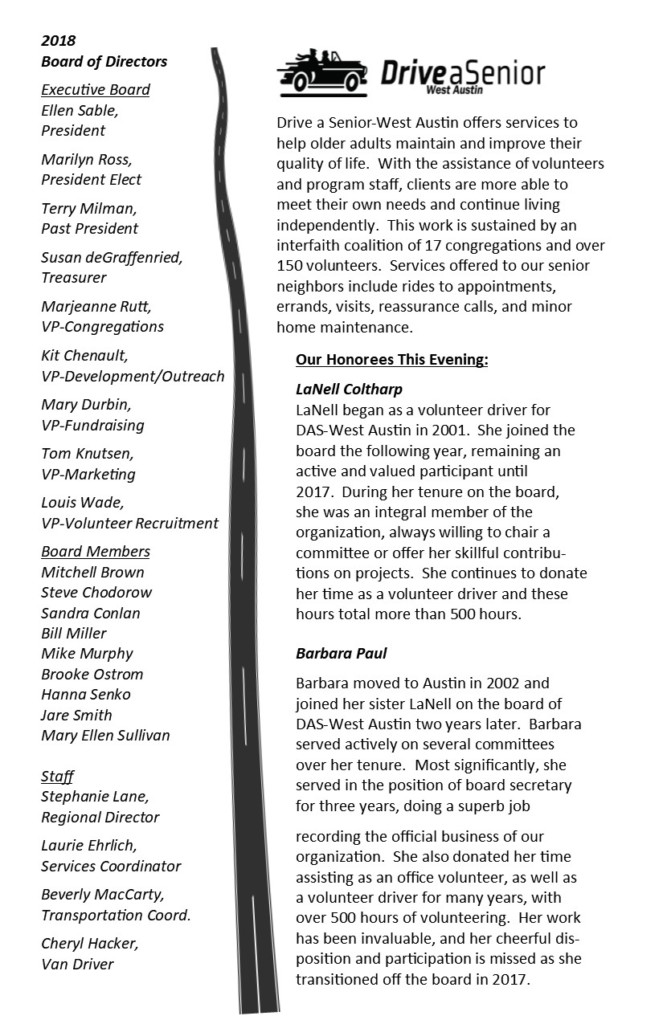 GAMES DAY 2018
This year's Games Day was a total hit!  The DELL Intern Program sent several interns to our West Austin location at Tarrytown United Methodist Church to be table hosts for the games we had set out for clients.  Central Market was generous enough to cover the entire cost of lunch, beverages, and snacks!  A big THANK YOU to both companies for your partnerships in making this event a huge success!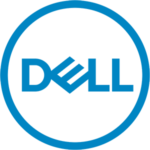 Bill Miller – Making a Difference
KEYE recently did a Making a Difference segment on our very own Bill Miller. He has driven with us since 2007 and has driven over 17,000 miles since then. Thanks to Bill for his time and service to our community. He has also previously been recognized as a "Legend" by Recognize Good. You can check that out here.
Pictured (L-R): Executive Director Martha Stuber, Board Member Bill Miller, Board Member Mike Murphy
austin WEST
Bounded by the Colorado River to the west and south and Loop 360 and US 183 to the north, this region serves downtown Austin as well as Central Austin, Old West Austin, Hyde Park, Rosedale, Tarrytown, Allandale, Northwest Hills and North Shoal Creek.
WEEKLY VAN SCHEDULE
MON
78751, 78756, 78757, 78758, 78759
HEB (Far West) | Walmart (Northcross)
TUE
WED
78701, 78703, 78705, 78731
HEB (Far West) | Walmart (Northcross)
THU
FRI
Van passengers need to reserve their seats at least three business days in advance by phoning 512.472.6339. All are morning trips.
How you can help ….
SHARE SOME OF YOUR TIME: Even if driving's not your cup of tea there are a world of ways to help your homebound senior neighbors. Are you good with a wrench? Join our brigade of part- time handymen. Like to visit? Make occasional home visits; they're always welcome. Like spending time on the phone? Check in with a senior neighbor who'd love a chat? How about helping out in our office part time? Assisting in our next fund-raiser? Passing out flyers? If you have the time, we have the task.
PROVIDE FINANCIAL SUPPORT: Donations make it possible for Drive a Senior to serve our nearby senior citizens and to plan to continue that service  as the needs grow. You can donate to Drive a Senior – West Austin online here. And there lots of other ways a little contribution can turn into a lot of rides, such as:
Spread that smile around…
Make Drive a Senior – West Austin the recipient of your Amazon Smile program and whenever you make a purchase Amazon sends  us a "finders' fee." That way everybody smiles.
RideShare … and share with us
The next time you venture into Austin, leave the driving to Ride Austin and  'Round Up' for Drive a Senior in the app. We get the difference between your fare and the next whole dollar. Every time.
Reward us too …
You already save money with your Randall's Remarkable card. But you can also make money for Drive a Senior with your grocery purchases. Visit the Courtesy Booth at your Randall's and add our number (below) to associate our cause with your card. Randall's will send a check  for 1 per cent of all grocery purchases by Remarkable Card holders who add our number. You only need to add the number once. Here's that number: 7670 
Congregation Agudas Achim
Covenant Presbyterian Church
Episcopal Church of the Good Shepherd
First Presbyterian Church
First United Methodist Church
Highland Park Baptist Church
Hillcrest Baptist Church
Hyde Park Baptist Church
Shalom Austin
NW Hills United Methodist Church
St. David's Episcopal Church
St. John's United Methodist Church
St. Matthew's Episcopal Church
St. Theresa's Catholic Church
Tarrytown United Methodist Church
The Sanctuary
Westminster Presbyterian Church