Drive A Senior-West has launched an emergency food bank for highly vulnerable seniors to receive essential food/goods.  If you or someone you know might need food services, please call the office at 512-472-6339.  This system is set up to help a marginalized group of seniors who suffer from physical and transportation barriers, are immunocompromised, and are not able to use the ordering systems in place by grocery stores. We are sending about 40-50 care packages out every week and expect that number to increase in the next several weeks.  Below are 2 ways you can help:
FOOD BANK: Our food bank has been designed to be the cleanest and safest environment to be in and is open from 10am-3pm M-Th.  There are only 2 people in a large room at a time and the rooms are thoroughly sanitized 3 times a day.  No one from outside is allowed in.  We have an arrival room where we bring food items in and sanitize them thoroughly, they are then moved to the "clean room" where items are sorted and used to build care packages.  We have time slots of 10-12 and 12-3 and need 4 people total each day.
DELIVERY DRIVER: Our delivery system is "touch-free" – the freshly sanitized bags of food (care packages) will be brought out to your car and placed in your car by a staff member.  When you drop off, you place bags on doorstep, knock/ring, step 6 feet back, say hello when the client answers the door. .
Please email volunteer-west@driveasenior.org if you are interested in volunteering. All help is much appreciated, we cannot do this great work without you!  If you would like to give fiscally to help us cover the cost of running an emergency food bank, please follow this link:  http://ow.ly/BZKa50yVZQc
Recommended food items and goods to donate:
TOILET PAPER
instant oatmeal
granola bars
dry cereal low in sugar/sodium
canned goods: beans, vegetables, fruit, soup, chili, canned meats
applesauce
crackers
instant mashed potatoes
nuts
pasta
peanut butter
rice
shelf-stable and powdered milk
incontinence products
bottled water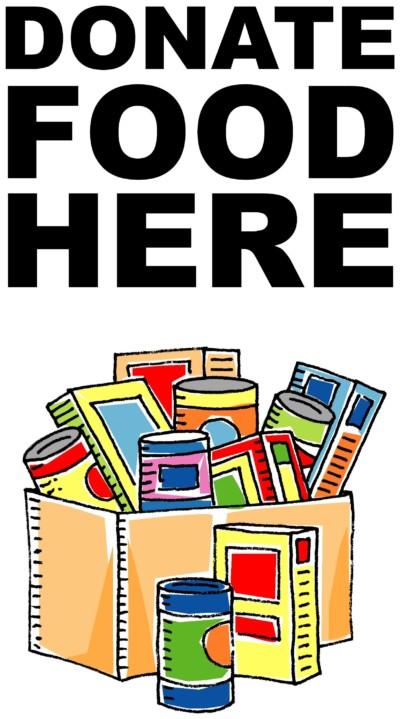 In response to the COVID pandemic, our van program will not be in operation until further notice.
MARCH 2020 SOCIAL CLUB SCHEDULE
Call to reserve a spot: 512-472-6339
---
Zip code: 78731, 78756, 78757, 78759
---
Fri. March 6th          Dollar Tree Shopping              Drop off 9:30am Pickup 10:45am
Fri. March 13th       Mayfield Park and Picnic         Tour of the gardens at 11:30am followed by a picnic lunch, depart by 1:30pm
---
Zip code: 78701, 78703, 78705, 78751
---
Fri. March 6th       Dollar Tree shopping                  Dropoff 12pm, pickup 1:15pm
Fri. March 20th     Lunch at Torchy's Taco              Dropoff at 11:30am, depart 12:45pm
Fri. March 27th      Mayfield Park and Picnic          Tour of the gardens at 11:30am followed by a picnic lunch, depart by 1:30pm
---
Don't forget about our monthly Van-Rider Contest, where you can win a $25 gift card!
Call the office for more details!
DON'T FORGET!!!
 Drive A Senior has a FREE grocery van service for all registered clients!  You can go to the grocery store every week or once a month….whatever your shopping needs may be!
Monday – HEB Far West for clients in: 78731, 78756, 78757, 78759
Wednesday – HEB 41st Street for clients in: 78701, 78703, 78705, 78751
FIRST trip is from 9:30-11:30am, SECOND trip is from 12-2pm (times may vary)
WE NEED HELP
RECRUITING NEW VOLUNTEERS!
If you are involved in any of these or other groups, we need your help.
We have seen a 33% rate growth increase in the last 4 years and are in HIGH NEED of new volunteers!
♦
Do you attend a church group?
♦
Do you have influence at your local school?
♦
Are you part of a community outreach group?
♦
Are you involved in a parent group?
♦
Our best advocates are the amazing volunteers we already have!  Please consider asking local groups in your area for opportunities to recruit such as: holiday fair booth rentals, newspaper articles, school events, group volunteer opportunities, invite as a guest to group gatherings, etc. Please contact the West Austin office if you have a possible opportunity for recruitment.
Visit www.driveasenior.org/austin-west or call 512-472-6339
---
austin WEST
Bounded by the Colorado River to the west and south and Loop 360 and US 183 to the north, this region serves downtown Austin as well as Central Austin, Old West Austin, Hyde Park, Rosedale, Tarrytown, Allandale, Northwest Hills and North Shoal Creek.
WEEKLY VAN SCHEDULE
MON
78751, 78756, 78757, 78758, 78759
HEB (Far West) | Walmart (Northcross)
TUE
WED
78701, 78703, 78705, 78731
HEB (Far West) | Walmart (Northcross)
THU
FRI
Van passengers need to reserve their seats at least three business days in advance by phoning 512.472.6339. All are morning trips.
How you can help ….
SHARE SOME OF YOUR TIME: Even if driving's not your cup of tea there are a world of ways to help your homebound senior neighbors. Are you good with a wrench? Join our brigade of part- time handymen. Like to visit? Make occasional home visits; they're always welcome. Like spending time on the phone? Check in with a senior neighbor who'd love a chat? How about helping out in our office part time? Assisting in our next fund-raiser? Passing out flyers? If you have the time, we have the task.
PROVIDE FINANCIAL SUPPORT: Donations make it possible for Drive a Senior to serve our nearby senior citizens and to plan to continue that service  as the needs grow. You can donate to Drive a Senior – West Austin online here. And there lots of other ways a little contribution can turn into a lot of rides, such as:
Spread that smile around…
Make Drive a Senior – West Austin the recipient of your Amazon Smile program and whenever you make a purchase Amazon sends  us a "finders' fee." That way everybody smiles.
RideShare … and share with us
The next time you venture into Austin, leave the driving to Ride Austin and  'Round Up' for Drive a Senior in the app. We get the difference between your fare and the next whole dollar. Every time.
Reward us too …
You already save money with your Randall's Remarkable card. But you can also make money for Drive a Senior with your grocery purchases. Visit the Courtesy Booth at your Randall's and add our number (below) to associate our cause with your card. Randall's will send a check  for 1 per cent of all grocery purchases by Remarkable Card holders who add our number. You only need to add the number once. Here's that number: 7670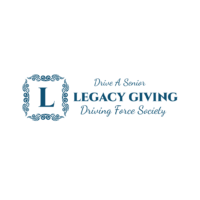 Legacy Giving
For almost 35 years, Drive A Senior-West Austin has been providing our neighbors with meaningful transportation services and relational experiences through our volunteer Driving Force. We are honored to become friends with the aging adults in our community! 2019 has been a record breaking year for us with the amount of rides, clients we serve, and lives we have touched.
Join our Driving Force Society, our Legacy Members, to provide more transportation services and relational experiences for seniors now and to come. We would be honored to be included in your estate plan, will, trust, bequest, or RMD (Required Minimum Deposit).
With your continued support, we can work together to ensure seniors in Austin will have reliable, caring transportation services for many years!
Please consult with your financial planner or tax preparer for complete information
Congregation Agudas Achim
Covenant Presbyterian Church
Episcopal Church of the Good Shepherd
First Presbyterian Church
First United Methodist Church
Highland Park Baptist Church
Hillcrest Baptist Church
Hyde Park Baptist Church
Shalom Austin
NW Hills United Methodist Church
St. David's Episcopal Church
St. John's United Methodist Church
St. Matthew's Episcopal Church
St. Theresa's Catholic Church
Tarrytown United Methodist Church
The Sanctuary
Westminster Presbyterian Church