Join us for our Fall Luncheon

Mark Your Calendar!
Wednesday, October 23rd
11:30 am – 1:00 pm
Keynote Speaker: Earl Maxwell
CEO of St. David's Foundation
Sonesta Hotel Bee Cave (MAP)
12525 Bee Cave Pkwy
Bee Cave, TX 78738
For more information, email Jodi Allen at jodi.allen@driveasenior.org or call 512-731-3477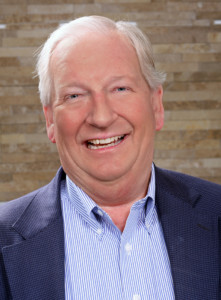 Earl Maxwell has served as the CEO of St. David's Foundation since 2007. The Foundation believes that good health returns great benefits, and is focused on investing in a healthy community. Through a unique partnership, the Foundation reinvests proceeds from St. David's HealthCare, to help build the healthiest community in the world. The Foundation helps people in every corner of the community through signature programs and collaborations with more than 80 nonprofit partners.
In 2018, St. David's Foundation invested more than $80 million to connect thousands of low-income people to a full range of health services. Foundation signature programs include the largest scholarship program in Texas for aspiring health professionals, and the largest mobile charity dental program in the country. Other focus areas include safety net clinics, agencies serving older adults, mental health initiatives, and support for healthy living initiatives.
Sponsorship is a great way to show your support for Drive a Senior CTX and give visibility to your organization. Check out our sponsorship levels and benefits below and pay online. If you prefer to pay by check, you can mail it to:
Drive a Senior CTX
6705 West Highway 290  #50268
Austin, TX 78735
One table with reserved seating for 8
Name and logo included in event invitation (provided commitment is received by September 15)
Listing in event program (provided commitment received by September 30)
Individual ticket plus listing in event program (provided commitment received by September 15)
We'll save you a seat for the festivities
Select and pay for your sponsorship using PayPal.
Can't Attend?
Our Sponsors
Mary Sue and Bob Clyne  |  Larry and Kim Graves  |  Paula and Peter Klante  |  Roger and Elaine Hamm
Bill and Toni O'Brien  |  Kerri and Bill Oswald  |  Hanna and Lou Senko
The Austin area is the fastest growing populations of 55-64 and second fastest growing 65+ in the nation. Current research shows the links of social isolation to higher risks of a variety of physical and mental conditions. As Austin grows and changes, so are we.
Exciting things are happening at Drive a Senior CTX!
With our recent area region combination, we are now serving over 500 clients. We are taking on the challenge of better serving the clients we have and working hard to reach even more seniors who need rides to medical appointments, grocery shopping and social outings.
DRIVE A SENIOR CTX
6705 West Highway 290  #50268  |  Austin, TX 78735

ctx@driveasenior.org
512-731-3477
EIN #: 26-2735793

OUTREACH & DEVELOPMENT MANAGER  | Jodi Allen
FINANCE AND DATA MANAGER | Elizabeth Hunt
OPERATIONS MANAGER | Ashley Razook
SERVICES COORDINATORS | Sarah Hallman, Beverly Malone, Laura Ray, Caroline Schaefer, Alice Traugott 
VAN COORDINATOR | Beverly Malone
BOARD
CHAIR | Mary Sue Clyne
SECRETARY | Vibha Prasad
TREASURER | Martha King
MEMBERS | Cyndi Cummings, Roger Hamm, Morgan Harrell, Dolores Hibbs, Paula Klante, Kristen LeClair, Pat Liston,
Cathy Romano, Maggie Sayre, Hanna Senko, Joseph Vasquez
EMERITA MEMBERS | Kerri Oswald, Mary Pat Smith


Supporting Congregations:
Abiding Love Lutheran Church  |  Bethany Lutheran Church  |  Faith Presbyterian Church  |  Redeeming Grace Lutheran Church  |  St. Ignatius Martyr Catholic Church  |  St. John Newmann Catholic Church  |  Westlake Hills Presbyterian Church  |  Westlake United Methodist Church